Coeur d'Alene Termination & Adoption Lawyers
Dependable Legal Services for Clients in All 5 North Idaho Counties
Adopting a child can be confusing, frustrating, and difficult to achieve, especially if you are unfamiliar with the process. However, it can be the most rewarding feeling once you are approved to welcome home your newest addition to the family. Many adoptive parents claim it is a priceless experience that ultimately completed their family.
---
If you need representation for your termination and/or adoption matters, you found the right law firm.
---
Our Coeur d'Alene termination and adoption attorneys are committed to helping you achieve your adoption goals as efficiently as possible. We obtain extensive insights into Idaho's rules, regulations, and expectations of prospective adoptive parents, and can prepare you for what to anticipate at all stages of the process to ensure the best possible experience. Our unwavering dedication and accessibility to clients are one of the many distinctions of our firm, and we have accomplished numerous favorable outcomes as a result.
---
We encourage you to wait no longer and learn more about how our team can serve you. Contact us at (208) 712-8292 to gets started! We look forward to working with you.
---
Types of Adoptions
There are many different types of adoption, several of which include parental placement adoptions, stepparent adoptions, interstate adoptions, and international adoptions. Our attorneys can explain and assist you with all types of adoptions during a free consultation.
Types of adoptions we handle include:
Domestic adoption

Public agency
Licenses private agency
Independent
Facilitated/unlicensed agency

International adoption

Hague convention county
Non-Hague convention country
Why You Need an Adoption Attorney
The adoption process operates on countless laws, protocols, and regulations that are highly complex. Not to mention, the paperwork and deadlines involved in adoption matters can easily confuse and overwhelm a person who lacks experience and knowledge in this area of law. As such, it is crucial to hire a lawyer who is deeply familiar and competent with Idaho's adoption statutes and legal procedures to have the best chance of completing the process successfully.
The legal services we provide are unparalleled, as we obtain the insights and skillsets required to offer a comprehensive approach to your adoption needs, leaving no stone left unturned. Our Coeur d'Alene adoption lawyers pay close attention to details, deadlines, and potential obstacles you may experience along the way, and proactively address those matters accordingly. No matter what type of adoption you are looking to pursue, you can entrust your case with our reputable and highly-regarded team.
Overview of the Idaho Adoption Process
To be eligible to adopt, prospective parents must be at least 25 years old and state residents for at least six consecutive months before filing the petition. If you satisfy these requirements, you may proceed with the adoption process, which typically follows the steps below. Keep in mind that the information below may not apply to your unique case, and an attorney will better address what you may expect:
Jurisdiction: A person seeking to adopt must file a petition to adopt in the court having jurisdiction over such proceedings and the county in which they reside.
Social investigation/home study: Idaho law requires a thorough investigation of all prospective family members prior to placing the adopted child in their home unless the prospective adoptive parent is married to the birth parent or a grandparent of the child. A home study is a written assessment of a family's ability to care for an adopted child.
These types of studies can be conducted by Certified Adoption Professionals, licensed private adoption agencies, or the Idaho Department of Health and Welfare. By reading a family's home study, a child's social worker will be able to get a read on the family and determine if they are a good fit for the child.
Consent to adopt: If consent is required in your adoption proceeding, it must be filed in the court in which your adoption petition was filed. The following people are required to consent to adoption:
The child to be adopted (if the child is over 12 years of age)
Both parents or the surviving parent of an adoptee who was conceived or born within a marriage
The mother of an adoptee born outside of marriage
Any person who has been adjudicated to be the child's biological father prior to the mother's execution of consent
An unmarried biological father who has complied with Idaho Code §16-1504(2)
Any legally appointed custodian or guardian of the child
The spouse of the adoptive parent
An unmarried, biological father who has filed a voluntary acknowledgment of paternity with the vital statistics division of IDHW pursuant to Idaho Code § 7-1106
The father of an illegitimate child who has adopted the child by acknowledgment
Notice of the adoption proceeding: A notice of adoption action must be given to any person whose consent is required (see above) unless that person's parental rights were terminated or otherwise relinquished.
Service: Notice of adoption proceedings must be personally served to people whose consent is required for the proceedings unless their parental rights were terminated. To notify other entitled individuals, notice of the adoption must be served by certified mail. Further, proof of service must be filed with the court before the final hearing.
Petition: The adoption petition must contain all required information, including but not limited to:
The name(s) and address(s) of the petitioner(s)
The name of the child to be adopted
The degree of relationship, if any, of the child to the petitioner(s)
The names of any person or agency whose consent to the adoption is necessary
Confirmation that the parental rights of the mother and the father have been terminated
Proof that the CPA court made the required federal findings necessary to support the child's eligibility for Adoption Assistance
Objections to the adoption: Although these situations are uncommon, a person who was served notice of the adoption proceeding must file a written objection, if any, within 20 days after service and outline the specific relief sought in addition to a "memorandum specifying the factual and legal grounds upon which the written objection is based."
Hearings: The prospective adoptive parents and child will appear at the hearing, where the judge will examine both parties separately and review the investigative report to ensure the child's best interests will be promoted by adoption.
Order of Adoption: At the judge's discretion, an order of adoption may be entered if they are "satisfied that the interests of the child will be promoted by the adoption."
Termination of Parental Rights
To terminate parental rights in Idaho, the petitioner (you) has the burden of proving that there are grounds, or reasons, for termination and that termination is in the best interest of the child. The grounds for termination will vary depending on the individual case and, primarily, whether it is voluntary or involuntary. Therefore, it will benefit you to understand the two types of termination in further detail below.
Voluntary termination of a parent/child relationship can expedite the termination process and protect the child by placing them in a permanent home. A person may decide to voluntarily terminate their parental rights for the following reasons:
Preparing for adoption
Chronic mental illness or deficiency
Long-term substance abuse
Failure to maintain contact with a child
Involuntary termination of parental rights typically occurs when the parent is unable to provide for their child's basic needs or the child is at risk of harm by the parent. As such, it is an aggravating circumstance in such cases. Common grounds for determining whether to terminate parental rights include:
The parent has abandoned the child
The parent has neglected or abused the child
The presumptive parent is not the biological parent of the child
The parent is unable to discharge parental responsibilities and such inability will continue for a prolonged indeterminate period and will be injurious to the health, morals, or well-being of the child
The parent has been incarcerated and is likely to remain incarcerated for a substantial period of time during the child's minority
The parent caused the child to be conceived as a result of rape, incest, lewd conduct with a minor child younger than age 16, or sexual abuse of a child younger than age 16
The following circumstances are present:

Abandonment, chronic abuse, or chronic neglect of the child
Sexual abuse against a child of the parent
Torture of a child; battery or an injury to a child that results in serious or great bodily injury to a child; voluntary manslaughter of a child, or aiding or abetting such voluntary manslaughter, soliciting such voluntary manslaughter, or attempting or conspiring to commit such voluntary manslaughter

The parent has committed murder, aided or abetted a murder, solicited a murder, or attempted or conspired to commit murder
The court determines the child to be an abandoned infant, except in a parental termination action brought by one parent against another parent
Contact Our Coeur d'Alene Termination & Adoption Attorneys Today
Our team is committed to helping you achieve your adoption or termination goals as seamlessly as possible. While there are many adoption lawyers out there, our attorneys obtain key distinctions:
We can guide you through the legal process from beginning to end while keeping you fully up-to-date about your case at all times
We are highly-accessible to answer your questions and handle pressing matters after normal business hours
Our lawyers have three combined decades of experience in helping prospective parents with adoptions
We genuinely care about our clients and their children's wellbeing
---
Our Coeur d'Alene adoption and termination attorneys proudly serve all five counties in North Idaho in addition to clients in Spokane, WA. To schedule a free consultation and learn more, contact us online or at (208) 712-8292!
---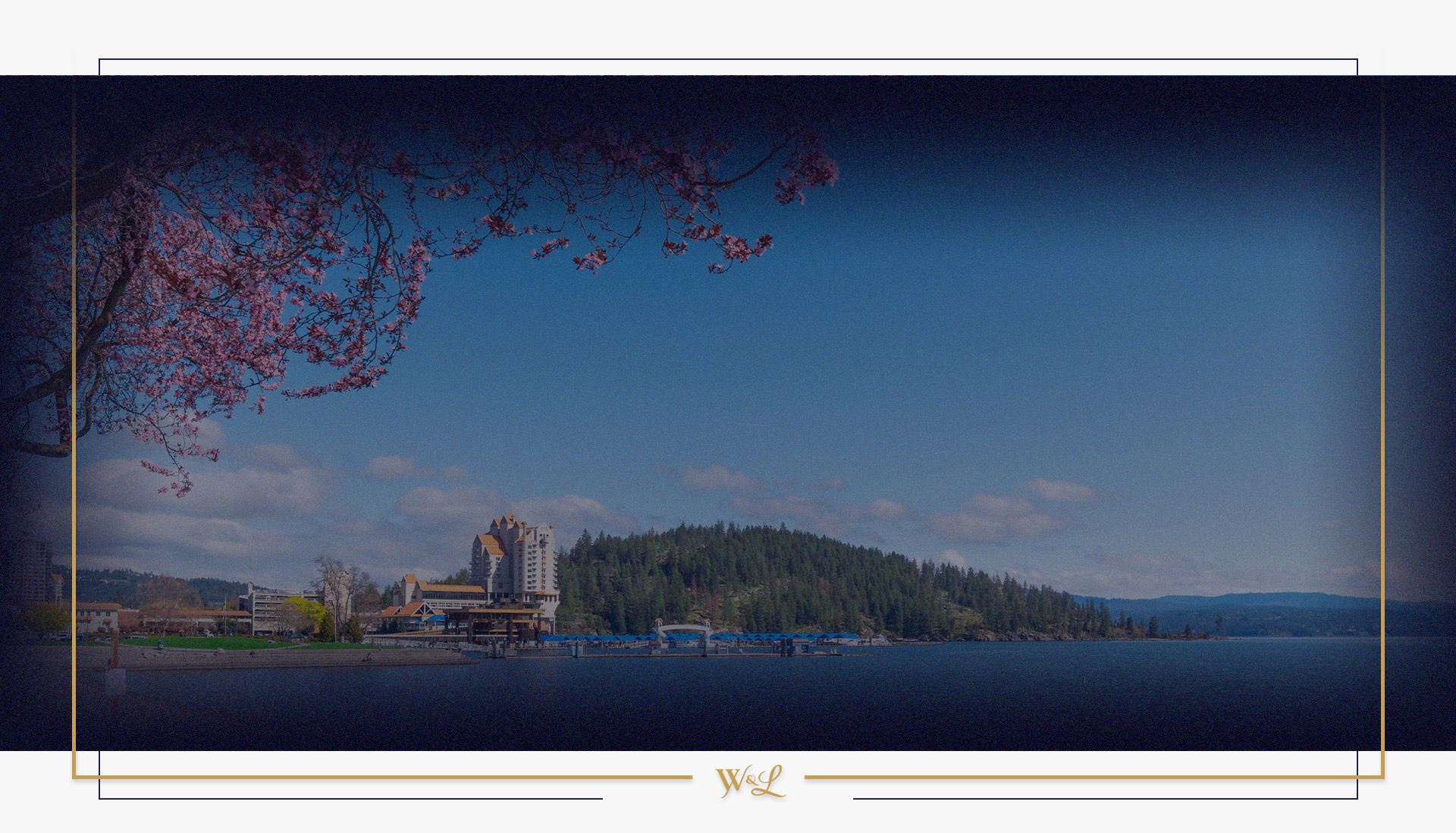 A Reputation Built on Positive Experiences
Dedicated to Client Service
"I have absolutely no doubt that if my experience with Sean was more, that I could speak to even greater lengths to both just how exceptional an attorney he is as well an individual."

Jesse

"I'm so grateful for the people in this office. In the worst time of my life, everyone was kind, knowledgeable, and understanding."

Zachary

"Alexandria is upfront and honest about everything and the passion she has towards her clients is absolutely amazing!"

Tabetha

"Alexandria was caring, honest, always followed up, very professional, and extremely knowledgeable. Family law can be very difficult to navigate through and she was patient with me as I weighed all the options."

Rachael

"Sean not only used his knowledge of the law but he articulated it in a way that was perfect! If I could afford to have a lawyer on retainer it would be him!"

Anthony