Modifications Of Custody and Support
Modifications of Custody and Support in Coeur d'Alene
Family Lawyers in Coeur d'Alene & All 5 Counties in North Idaho
Whether your prior custody plan was reached by a mutual agreement or ordered by a judge, a change in circumstances can require a modification to your existing custody, placement, and/or visitation arrangements. Court orders for child custody can be modified for any number of reasons, including a change in employment status, change in financial status, moving away, and more.
Remember, it is normal for parents to have disagreements about child custody, placement, parenting time, relocation, and other matters relating to their children. However, it is still important to seek experienced legal counsel to help resolve these disputes. As such, our knowledgeable child custody and support modification attorney in Coeur d'Alene can honor your goals and champion the best interests of you and your child at all stages of the process.
---
To discuss your case with us, contact our firm online or at (208) 712-8292.
---
Idaho Laws on Custody & Support Modifications
In Idaho, a person may only get a modification of child custody or child support when there has been a material and substantial change of circumstances indicating to a judge that a modification would be in the child's best interests. A child support order may also be modified to cover health insurance not provided in the original support order, however, if additional children were born or adopted after the existing support order was executed, they cannot be considered in the modification.
Idaho family court judges can be very strict in deciding whether or not a person will be granted a modification, as changing a child's routine and environment can hold them back in personal, social, and professional ways. With this in mind, you must have a strong reason to request a custody and/or support order modification backed by compelling evidence. As such, retaining our experienced and competent lawyer will increase your chances of getting a modification request granted because they have what it takes to handle every step of the process, especially when it comes to proving the need for a modification.
Reasons to Modify a Custody & Support Order
As mentioned above, a judge will not grant a modification of custody and/or support unless there is a substantial and material change in circumstances. In simple terms, this refers to significant changes to a family dynamic that require a modification. Judges can use their discretion when determining whether or not a substantial and material change in circumstances exists in a case, but among the most common reasons you could pursue a support and/or custody modification include:
You got a new job
Your ex is unemployed
You are relocating to a new city or state
There is a change in the child's best interests
Your ex had a new child
Your ex is noncompliant with the existing order(s)
You and/or your ex are experiencing financial constraints
You remarried or are cohabiting with a new partner
You suspect child endangerment
Your ex was released from incarceration
There is a change in childcare costs
Your ex is absent from the picture and nowhere to be found
Negotiating for Modification of Custody & Support Orders
Our attorneys understand that no two families are the same, which is why we go the distance to provide high-quality legal services to every client we represent. When you hire Walsh & Lewis PLLC, you get an entire team of experienced legal professionals collaborating on making the right modifications to your court order. We will keep you in the loop about your case at all times, offer effective legal counsel, and fiercely represent your best interests in and out of court.
You can trust that our child custody and support lawyers in Coeur d'Alene can help you modify your court order as smoothly as possible. Backed by three decades of combined legal experience, we have what it takes to help you resolve your family law issues and come out on top. Thus, if you need your child support and custody agreement modified, you can count on us to handle it today.
---
We encourage you to get your questions answered as soon as possible. Call us today at (208) 712-8292 or contact us online to arrange a free consultation.
---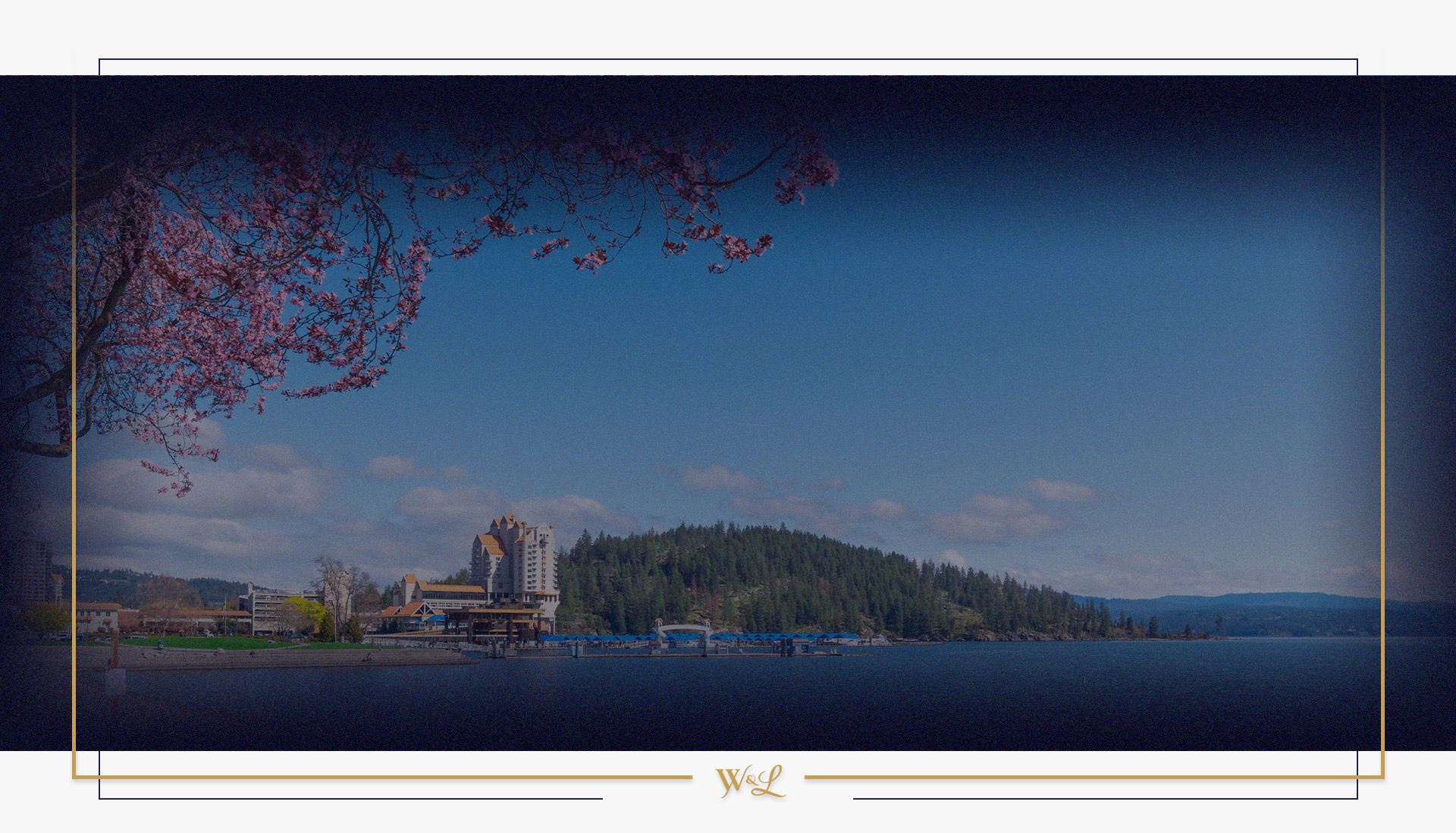 A Reputation Built on Positive Experiences
Dedicated to Client Service
"I have absolutely no doubt that if my experience with Sean was more, that I could speak to even greater lengths to both just how exceptional an attorney he is as well an individual."

Jesse

"I'm so grateful for the people in this office. In the worst time of my life, everyone was kind, knowledgeable, and understanding."

Zachary

"Alexandria is upfront and honest about everything and the passion she has towards her clients is absolutely amazing!"

Tabetha

"Alexandria was caring, honest, always followed up, very professional, and extremely knowledgeable. Family law can be very difficult to navigate through and she was patient with me as I weighed all the options."

Rachael

"Sean not only used his knowledge of the law but he articulated it in a way that was perfect! If I could afford to have a lawyer on retainer it would be him!"

Anthony