Idaho Gun Rights Lawyers
Defending Firearm Rights for Clients in Kootenai County Idaho
The Constitution protects American citizens' right to bear arms. While gun ownership in Idaho is a way of life, the reality is that state and federal prosecutors don't always see it that way. The government may seek to get your criminal charges and sentence enhanced if your alleged crime involved the use or possession of a firearm because it may be deemed an aggravating factor depending on the nature of the reported offense. To increase your chances of safeguarding your rights, contact our Idaho gun rights lawyers at Walsh & Lewis PLLC.
---
Our goal is to protect your Idaho firearms rights by working to get your charges minimized or dropped altogether, therefore we encourage you to reach out to us at (208) 712-8292 to schedule your free initial consultation and discuss your case.
---
Purchase, Possession & Carrying of Firearms in Idaho
You do not need a state permit to purchase or possess any rifle, shotgun, or handgun in Idaho. It is an open-carry state, meaning it is legal to openly carry firearms. Idaho residents who are at least 18 years old may openly carry concealed weapons without a carry license outside city limits unless they are legally prohibited from doing so. However, although the state doesn't distinguish between resident and non-resident concealed weapons licenses (CWL), people with CWLs from other states must carry them on their person at all times while carrying a concealed weapon.
In addition, you may carry a concealed weapon on your person without a license in your home, business, on property in which you have any ownership or leasehold interests, or on private property in which a person with ownership or leasehold interests in such property gives you have permission to carry.
Under subsection (3) of Idaho statutes 18-3302, you do not have to have a concealed weapons license to carry or possess a deadly weapon or firearm in the following circumstances:
Any deadly weapon located in plain view
Any lawfully possessed shotgun or rifle
A firearm that is not loaded and is concealed in a motor vehicle
A firearm that is not loaded and is secured in a case
A firearm or deadly weapon that is concealed and loaded in a vehicle
A firearm that is disassembled or permanently altered such that it is not readily operable
A concealed handgun by a person who is:

Over 18 years of age
A US citizen or current member of the armed forces of the United States
Is not disqualified from being issued a license
Despite the leniency of Idaho firearm laws compared to other states, restrictions still apply, such as:
Any person under the age of 18 may not possess any weapon unless they have the written permission of their parent or guardian to possess the weapon or are accompanied by their parent or guardian while they have the weapon in their possession
No person can carry a concealed weapon on their person while intoxicated or under the influence of an intoxicating drink or drug
No person may carry a concealed weapon in a courthouse, juvenile detention facility, adult correctional facility, prison, jail, or public or private school. Federal law may prohibit carrying a weapon in federal courthouses and airports
Idaho residents must obtain a concealed weapons license (valid for 5 years) from their county sheriff to gain reciprocity in other states
Under Idaho and Federal law, convicted felons cannot carry a firearm, no matter what they intend to do with it
Depending on how familiar you are with firearms, a county sheriff may require you to take classes or submit evidence of your familiarity with firearms before granting you a CWL
A CWL may be denied or revoked for the following reasons:

You are convicted of fraud or intentional misrepresentation in obtaining the CWL
You misused a CWL
You violated any of the terms of Idaho Code 18-3302
You are found guilty of, or received a withheld judgment for, a crime that would have disqualified you from receiving a license
Idaho Gun Rights Frequently Asked Questions
Our Idaho gun rights restoration lawyers are well-aware that Idaho's gun laws can be confusing to understand. While they generally tolerate the open carrying of firearms and gun rights altogether, Idaho law enforcement officials will stop at nothing to enforce the law and prosecute violators. With this in mind, it will benefit you to read some of the frequently asked questions that we hear from clients below:
How old do I have to be to buy a gun in Idaho?
In Idaho, a person must be 18 years of age in order to purchase a firearm.
Is there a waiting period when purchasing a gun?
No, Idaho does not have a law requiring a waiting period when purchasing a gun.
Who cannot own guns in Idaho?
According to Idaho state law, individuals who fall into the following categories may not purchase firearms:
Convicted felons
Those under the legal age limit (18 years of age) or underage buyers without the legal consent of a guardian or parent
A person in a penal institution
Gun Rights Lawyer Near Me
Contact the Idaho gun rights attorneys in Coeur D'Alene today to discuss your case.
---
Do you have more questions? We have answers. To learn how your criminal charges may impact your gun rights and how we can help, contact our gun rights attorneys in Coeur d'Alene at (208) 712-8292! Proudly serving clients in Kootenai County Idaho.
---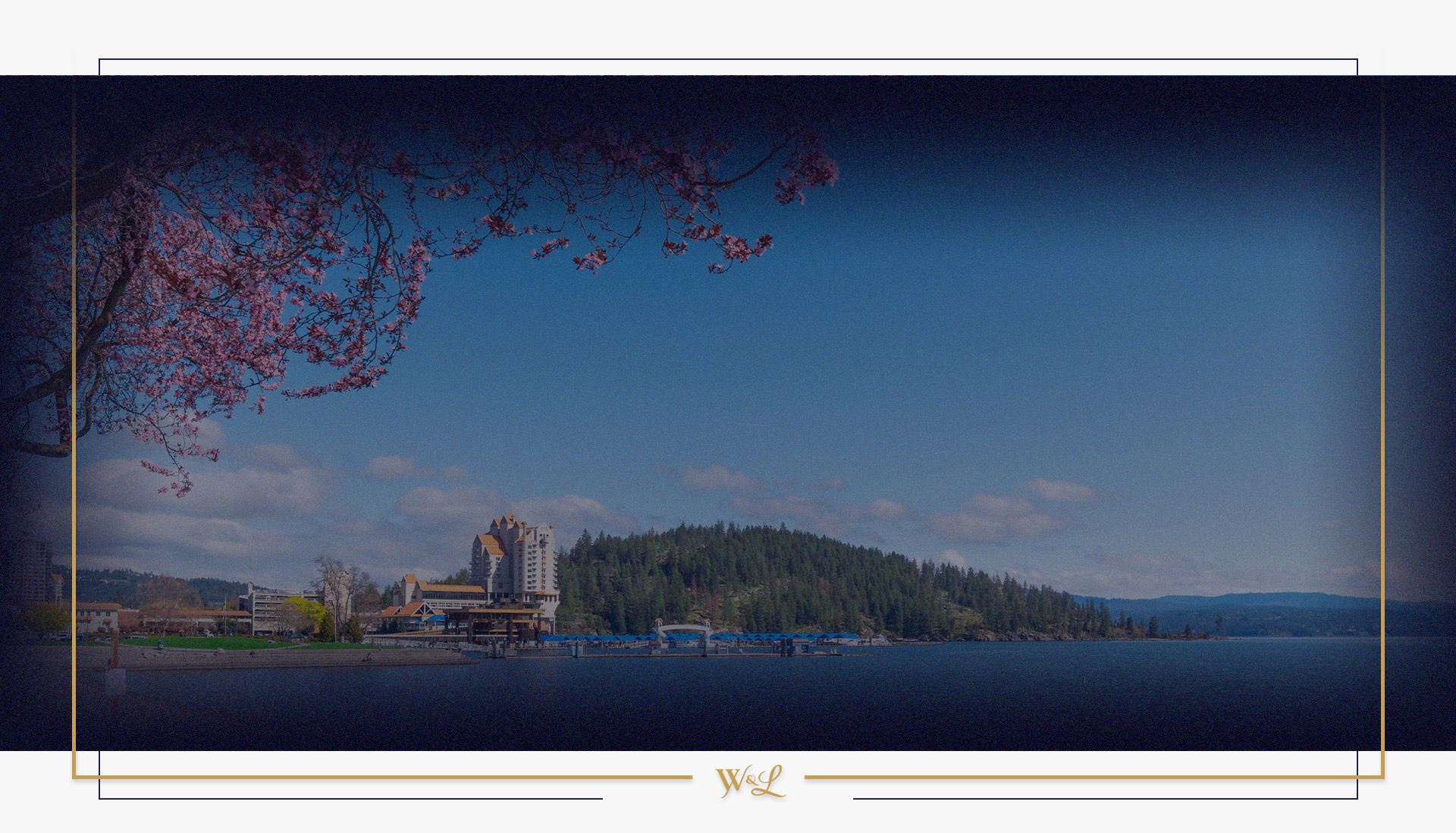 A Reputation Built on Positive Experiences
Dedicated to Client Service
"I have absolutely no doubt that if my experience with Sean was more, that I could speak to even greater lengths to both just how exceptional an attorney he is as well an individual."

Jesse

"I'm so grateful for the people in this office. In the worst time of my life, everyone was kind, knowledgeable, and understanding."

Zachary

"Alexandria is upfront and honest about everything and the passion she has towards her clients is absolutely amazing!"

Tabetha

"Alexandria was caring, honest, always followed up, very professional, and extremely knowledgeable. Family law can be very difficult to navigate through and she was patient with me as I weighed all the options."

Rachael

"Sean not only used his knowledge of the law but he articulated it in a way that was perfect! If I could afford to have a lawyer on retainer it would be him!"

Anthony