Idaho Expungement Lawyers
Dedicated to Clearing Your Criminal Record in Coeur d'Alene
Convictions can follow you throughout your entire life, as a criminal record can tarnish your reputation in unimaginable ways. However, it's not just your reputation at stake. Background searches will reveal that you have a criminal record, potentially costing you your job, preventing you from owning a firearm, and disqualifying you from obtaining certain loans. Further, you may experience restrictions on housing, higher education, and opportunities to participate in recreational sports. Fortunately, eligible people can gain a fresh start in life by getting their criminal records expunged in Idaho.
---
As such, if you are looking for a clean slate, you've come to
the right place.
---
How Our Lawyers Can Help With Your Idaho Expungement.
Our Idaho expungement attorneys have over 30 years of experience getting criminal records expunged on behalf of numerous qualified clients. Thus, we will work to help you get old felony charges reduced to misdemeanors, dismiss felony and misdemeanor charges altogether, seal your criminal record, restore your firearm rights, and expunge juvenile offenses. By remaining dedicated and accessible to clients for the past 30 collective years, our Coeur d'Alene, Idaho, expungement lawyers have helped restore clients' peace of mind and livelihoods. Allow us to fight for the same outcome on your behalf.
---
To make an appointment for a free consultation, contact us today at (208) 712-8292. We proudly service clients in Kootenai County Idaho.
---
Expungement Eligibility in Idaho
Expungement is the process of legally destroying, obliterating, or striking out records or information in files, computers, and other depositories involving criminal charges. Unfortunately, not everyone with a criminal record qualifies for expungement in Idaho. A primary challenge with Idaho laws is that there are very limited circumstances in which a person can get their record expunged. According to 67-3004(10) of the Idaho expungement statutes, the following people are eligible for expungement:
A juvenile who was taken into custody and photographed and fingerprinted
Any person who was arrested or served a criminal summons and who was not charged by indictment or information within one year of the arrest or summons and any person who was acquitted of all offenses
A person who is granted exemption from registration as a sexual offender
A person whose DNA profile has been included in the state database and databank whose conviction upon which the authority for including the DNA profile was based has been reversed and the case dismissed
Juvenile offenders, except for certain offenses and conditions such as:

Administering poison with intent to kill
Armed robbery
Arson
Assault with intent to commit a serious felony
Injury to a child, felony
Kidnapping
Murder of any degree
Rape, excluding statutory rape
Sexual exploitation of a child
Voluntary manslaughter
Despite there being only a handful of situations that are eligible for expungement in ID, there are other alternatives. You may petition the court to grant you a Withheld Judgement in you pleaded guilty to your charges. If granted, you technically will not be convicted of your charges but still be subjected to the same penalties as you would if you were formally convicted. Once you complete your sentence, including probation, you may petition to get your case dismissed.
In the event that you are denied Withheld Judgement, you may be eligible to get your case dismissed if you complete your probation and show good cause. If successful, your criminal record will reveal a case dismissal rather than a guilty verdict. It is important to know that convicted sex offenders are not eligible for expungement. However, certain sex offenders may petition the court after 10 years of lawful conduct for expungement from the state's sex offender registry.
Idaho Expungement Process
The expungement process will vary depending on your situation. If your case was adjudicated and involves a felony or juvenile offense, you may petition for a record expungement within the periods below. Once you file your petition for expungement, the court will set a hearing date and notify prosecutors. If the prosecution has any information relevant to your case, then they may testify at the hearing.
Five years from the date of termination of the continuing jurisdiction of the court
Five years from the date of release from a juvenile corrections center, or after turning 18 years old (whichever occurs last)
If you were adjudicated for a misdemeanor or status offense and did not serve time in the department of juvenile corrections, you may petition the court for expungement after one year from the date of termination of the continuing jurisdiction of the court passes, or once you turn 18 years old, whichever occurs last. These same petition rules apply if you underwent the diversion process or were ordered an informal adjustment pursuant to section 20-511 of the Idaho Code.
Contact our Coeur d'Alene Expungement Attorneys
We understand that Idaho's expungement laws and eligibility requirements are complex and confusing. Without experienced and trust legal counsel on your side, you may lose the opportunity to get your record expunged if you are eligible, and thus may continue experiencing detrimental obstacles in your personal, professional, and social life. Don't let this happen to you. Instead, get clarifying answers to your questions by reaching out to our Idaho expungement lawyers. When you do, we can help determine if you qualify for expungement and advise you on the best plan of action for your unique situation.
---
Contact us online or at (208) 712-8292 today for help with the Idaho expungement process!
---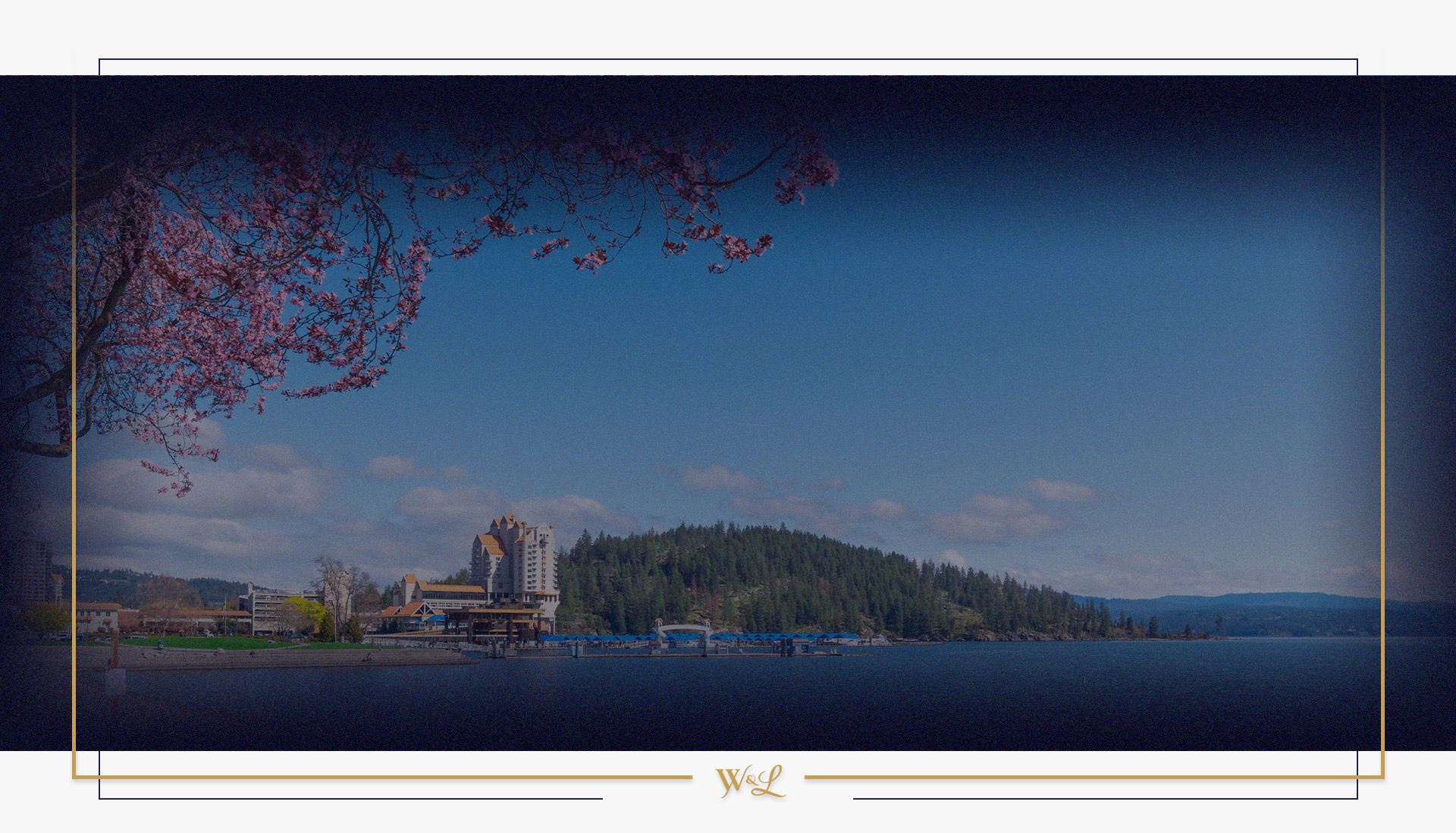 A Reputation Built on Positive Experiences
Dedicated to Client Service
"I have absolutely no doubt that if my experience with Sean was more, that I could speak to even greater lengths to both just how exceptional an attorney he is as well an individual."

Jesse

"I'm so grateful for the people in this office. In the worst time of my life, everyone was kind, knowledgeable, and understanding."

Zachary

"Alexandria is upfront and honest about everything and the passion she has towards her clients is absolutely amazing!"

Tabetha

"Alexandria was caring, honest, always followed up, very professional, and extremely knowledgeable. Family law can be very difficult to navigate through and she was patient with me as I weighed all the options."

Rachael

"Sean not only used his knowledge of the law but he articulated it in a way that was perfect! If I could afford to have a lawyer on retainer it would be him!"

Anthony