Coeur d'Alene Child Custody Attorneys
Representing North Idaho Families for 30 Combined Years. Call Today!
Child custody is typically among the top concerns for divorcing parents. Understandably, both parents want to spend quality time with their children and play a role in their growth and development. A divorce, however, can complicate the roles and responsibilities that both parents originally assumed pre-divorce.
Our Coeur d'Alene child custody attorneys are committedto your difficult circumstances and understand that you may want different outcomes than your soon-to-be ex-spouse in your child custody arrangement. While it may feel impossible to balance everyone's best interests, our fearless attorneys will exhaust every possible strategy needed to secure a successful result on behalf of you and your child. Our extensive experience with the laws, court proceedings, and paperwork, in addition to our proven track record in this area of law, may increase your likelihood of resolving your child custody concerns in a favorable way.
---
We recognize the importance of protecting the well-being of your child and will work to help you face these difficult legal matters. Contact us online or at (208) 712-8292 to arrange a free consultation and discuss child custody matters.
---
How Is Child Custody Determined in Idaho?
When determining who gets custody of a child after a divorce, Idaho courts will consider many different factors but primarily focus on what is in the best interests of the child. While every state's "best interests" standard differs, Idaho considers the following factors in child custody cases:
The wishes of the child's parent or parents concerning custody
The wishes of the child regarding their custodian
The interaction and interrelationship of the child with their parent or parents, and their siblings
The child's adjustment to their home, school, and community
The character and circumstances of all individuals involved
The need to promote continuity and stability in the life of the child
Domestic violence, whether or not in the presence of the child
In addition to determining the child's best interests, the court will decide who gets physical and/or legal custody of the child. Let's discuss the difference between the two:
Physical custody: Refers to where the child will spend most or all of their time. If the court grants you and your spouse joint physical custody, then your child will spend significant periods of time with each parent, although such time may not be split evenly.
This is because joint physical custody does not mean equal custody; a judge will determine the exact time each parent gets with their child. In these situations, you may devise a visitation schedule to outline when and where you and your spouse will spend time with your child. If the court grants you or your spouse sole physical custody, then your child will live with the primary custodial parent the majority of the time.
Legal custody: Refers to the decision-making abilities granted to either of the parents regarding the child's healthcare, religion, education, and general upbringing. Idaho judges typically prefer to grant divorcing spouses joint legal custody if both parents collaborated on these important decisions prior to their divorce, although circumstances such as substance abuse and domestic violence may cause a judge to grant sole legal custody instead. Sole legal custody allows one parent to make major decisions affecting their child.
Steps to Take in Child Custody Matters
Many child custody matters turn into a back-and-forth battle between both parents, which can last for months and even years. However, filing for child custody can be relatively straightforward in Idaho if both sides can agree upon the major decisions affecting their child custody concerns (i.e. who gets physical and/or legal custody and to what extent). With this in mind, Idaho family courts advise divorcing parents to follow the steps below:
Talk to an attorney: By getting legal counsel before taking further action, you can get clarity on the best possible steps to take in your specific case. Should you retain our Coeur d'Alene child custody attorney, we can utilize our comprehensive insights into the laws, court rules, and legal proceedings to benefit your child custody matter. Our team obtains the legal knowledge and experience needed to advise you on your legal options, prepare and submit your paperwork, and protect your best interests from start to finish.
Obtain and complete the required forms: To file for child custody in Idaho, you need to obtain and complete the following forms. Before you do so, ensure to make a copy of all forms:

Petition for Paternity, Custody, Visitation and Child Support, CAO P 1-2
Summons, CAO FL 1-3
Affidavit of Service, CAO FL 2-2
Affidavit Verifying Income, CAO FL 1-11
Shared/Split Custody Child Support Worksheet, CAO FL-12
Standard Custody Child Support Worksheet, CAO FL 1-13
Parenting Plan Agreement, CAO FL-3
Family Law Case Information Sheet, CAO FL 1-1

Make copies and file with the clerk: After signing the petition, make two copies of the summons and petition, and one copy of all other documents, and submit them to the Clerk's Office.
Obtain service on the other parent: Serve the summons, petition, and Order to Attend Parenting Workshop on the other parent. Once the other parent signs the Acknowledgment of Service document and returns it to you, you can take this document and the original summons to the clerk, where they will file both documents.
Wait 21 days: You must wait for 21 days between the time the other parent was served and the time you can complete your custody proceeding by default if the other parent doesn't respond in writing.
Determine if a reply is necessary: If the other parent responds with a sole "response," then you do not need to file a written reply. If they respond with a "response and counterclaim" action, you have 21 days from the date it was served to file a written reply. If you agree with the child custody terms outlined in the counterclaim no action is necessary.
Follow Notice of Status conference, Scheduling Order, or other court orders: After your response or response and counterclaim has been filed, you will receive numerous notices and orders from the court. Keep a close eye out for these documents and be sure to read them carefully, as failing to appear in court or meet certain deadlines may warrant criminal charges or unfavorable outcomes in your child custody matter.
Consider negotiation, mediation, or other alternatives: Rather than spending lots of time, energy, and money on resolving your child custody situation at trial, it may be in your best interests to try alternatives such as negotiating settlement agreements, undergoing mediation and arbitration, or other options that your attorney can explain in further detail.
Fighting for the Results You Need and Deserve
For proficient, individualized, and committedrepresentation, contact Walsh & Lewis PLLC today. Our child custody lawyers in Coeur d'Alene and all five counties of North Idaho will do everything in our power to help you get the results you need. We are the number one choice of representation for countless individuals living in Idaho for reasons such as.
We have three combined decades of experience
We have a track record of successful results
We are accessible to our clients
We are dedicated and committed to our clients' needs
We offer free consultations
---
Speak with our Coeur d'Alene child custody attorneys by reaching out to us online or at (208) 712-8292!
---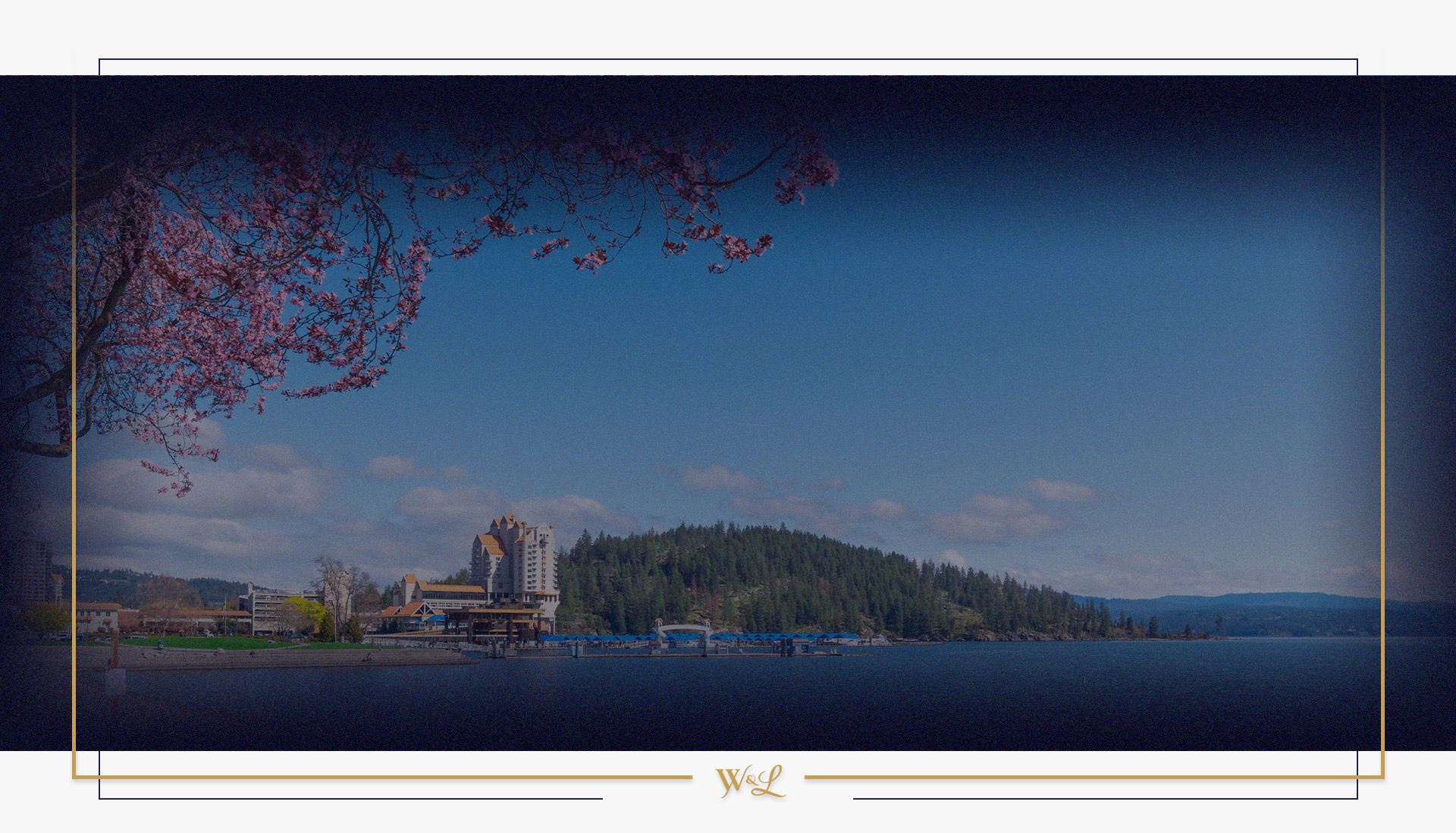 A Reputation Built on Positive Experiences
Dedicated to Client Service
"I have absolutely no doubt that if my experience with Sean was more, that I could speak to even greater lengths to both just how exceptional an attorney he is as well an individual."

Jesse

"I'm so grateful for the people in this office. In the worst time of my life, everyone was kind, knowledgeable, and understanding."

Zachary

"Alexandria is upfront and honest about everything and the passion she has towards her clients is absolutely amazing!"

Tabetha

"Alexandria was caring, honest, always followed up, very professional, and extremely knowledgeable. Family law can be very difficult to navigate through and she was patient with me as I weighed all the options."

Rachael

"Sean not only used his knowledge of the law but he articulated it in a way that was perfect! If I could afford to have a lawyer on retainer it would be him!"

Anthony